Maurice A.H. Elst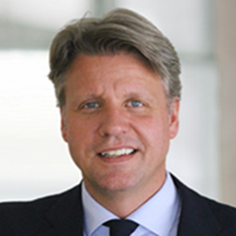 Contact Info
0034 956 389 585
Broker Email
Broker Website
Brokerage Website

Maurice Elst is a passionate marketing and sales leader with more than two decades of experience in international high-end brokerage, residential tourism, and resort real estate. As managing partner of successful boutique brokerage firms in Portugal and Switzerland, Maurice marketed and sold ultra-high-end residential real estate to international (U)HNWI clients. He has been part of the world's most important real estate networks, including Sotheby's International Realty, Christies International Real Estate, Leading Real Estate Companies of the World, Luxury Portfolio International, FIABCI, Who's Who in Luxury Real Estate, and EREN – the European Real Estate Network. Maurice further served as a member of the European Affiliate Advisory Board of Sotheby´s International Realty and as a member of the Executive Committee of EREN – the European Real Estate Network.
As the Real Estate Director of Vale do Lobo Golf & Beach Resort in the Algarve, Portugal, and as the Chief Marketing & Real Estate Sales Officer of Sotogrande S.A. in Spain, he further developed his understanding of the high-end resort real estate business. In his role as the Director of Real Estate, Consult and New Business of Engel & Voelkers Resorts, he was responsible for the portfolio of 15 resorts in 10 countries.
Maurice is a Full Member of The Urban Land Institute and is on its Hotel and Resort Product Council.
Through his private brokerage firm (M.E. Estates and Resorts – Private Brokerage) based in beautiful Andalusia in southern Spain, Maurice lives his passion for serving clients and selling high-end real estate. He and his dedicated team serve clients wishing to set up a unique lifestyle in the greater Marbella or Sotogrande area, a part of southern Europe that combines one of the best climates, amazing gastronomy, nature reserves, a sporting lifestyle, and stunning private homes.
Maurice also assists many of his clients with their international requirements through his extensive international network of high-end brokers, family offices, and private bankers, a network—developed over the past 20 years—of partners whom he knows and trusts.
Maurice A.H. Elst's Estates